In 2003, a small group of local musicians met with the idea of creating a Symphonic Wind Band, comprised of some of the finest musicians in Bakersfield. The result is The Bakersfield Winds. With the goal of striving for excellence in wind band performance, the group consists of many local music educators. We truly believe that Kern County's strong heritage of outstanding school music program is vital to our young people. The Bakersfield Winds is a unique ensemble in that within the band, there is no chair order and parts may rotate from piece to piece.
John W. Biller, Conductor

John W. Biller has been artistic director of The Bakersfield Winds since 2003. He is the director of bands at Stockdale High School and Minister of Music at Rosedale Bible. John is a graduate of California State University of Long Beach and has been directing music ensembles for over twenty years.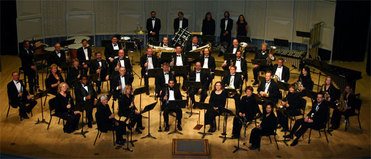 The Bakersfield Winds have received recognition for their contribution for improving the quality of life and promoting a positive image of Bakersfield with the Beautiful Bakersfield Award from the Greater Bakersfield Chamber of Commerce.